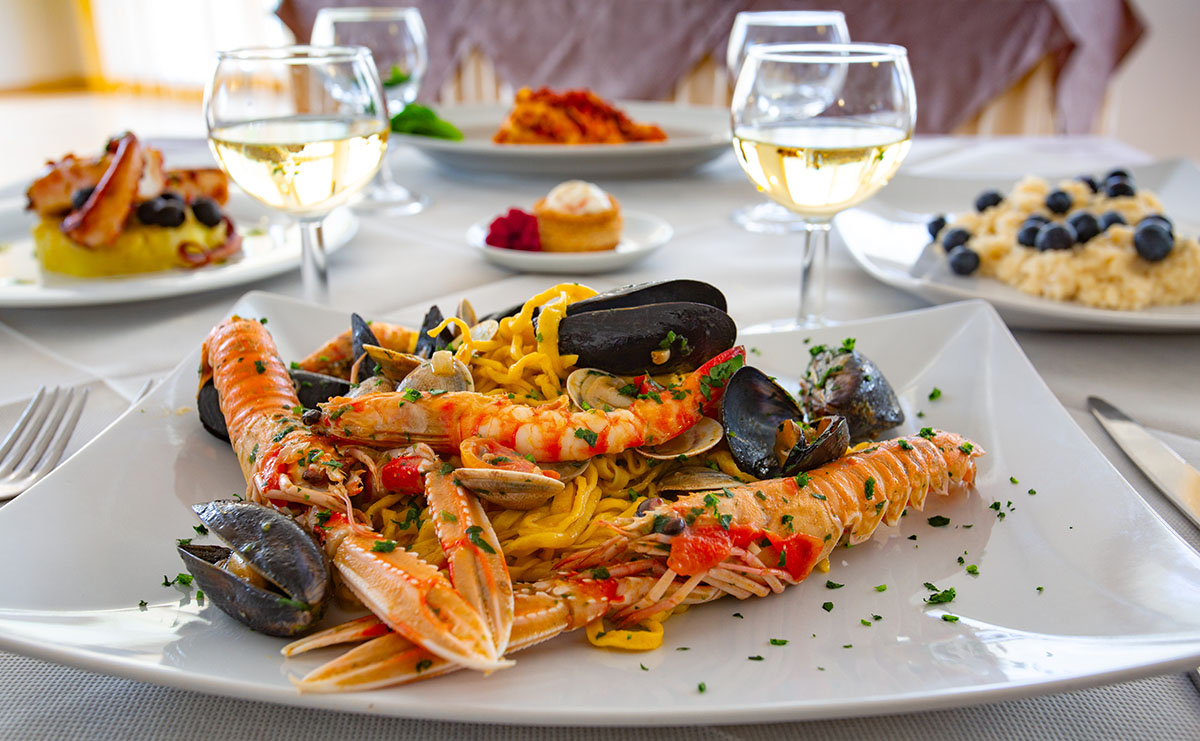 Cuisine
At the table between tradition and innovation
To begin your day in the best way, from breakfast you'll find a sumptuos buffet from sweet flavours to the salty ones with handmade cakes, yogurts of all kinds, fruit salad, cereals, marmalades, brioches, bread, eggs, sliced meat and cheese... everything served with coffee, the and juices.
Mostly lunch and dinner are the meals where our chef Loretta, with twenty years of experience, will blow your mind with typical plates also offering a new and never common cuisine with fresh fruits.
Everyday we'll propose a new menu based on meat or fish, always with a fancy vegetable buffet and side dishes, particularly for kids and customers with food intolerances.
Forget your diet!!!
Air conditioned room
Hors d'oeuvre et Vegetables Buffet
Double Menu served directly to your table
Poultice preparation for kids
Travel Basket (on application)